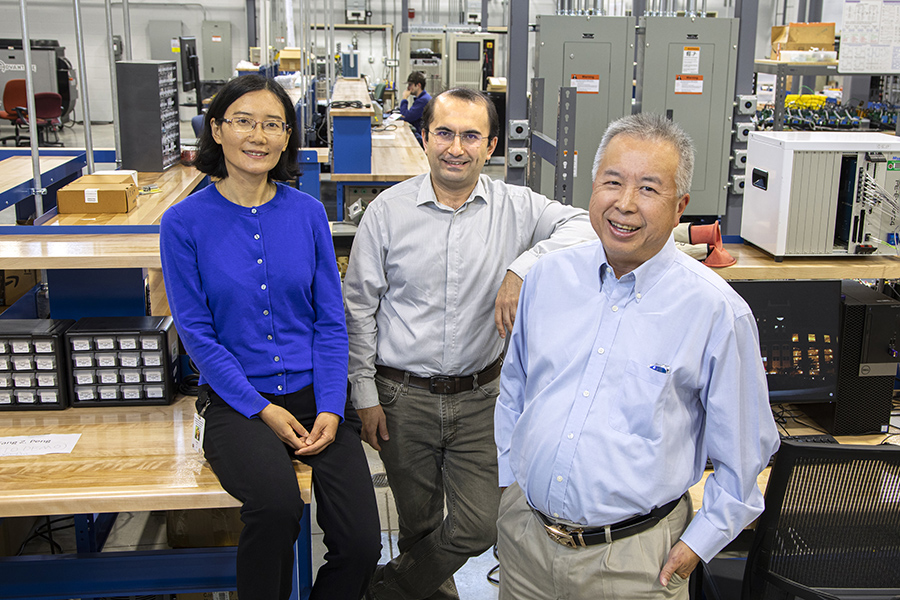 Une équipe de chercheurs du FAMU-FSU College of Engineering développe un système d'électricité solaire modulaire qui peut aider les communautés à maintenir l'électricité pendant les catastrophes naturelles.
Le travail fait partie d'une initiative du département américain de l'énergie (DOE) connue sous le nom de Programme RACER (Renewables Advancing Community Energy Resilience), qui vise à accroître la résilience aux catastrophes en utilisant des énergies renouvelables. Le DOE a consacré 33 millions de dollars au financement de 20 projets de recherche à travers le pays pour aider les communautés à planifier leur transition vers un avenir énergétique propre et à améliorer la fiabilité et la sécurité du réseau. Ce projet recevra un financement de 3 millions de dollars.
"Des conditions météorologiques extrêmes peuvent couper l'électricité pendant quelques jours, surtout si elles endommagent des parties cruciales de l'infrastructure électrique", a déclaré Yuan Li, professeur adjoint au Département de génie électrique et informatique qui dirige le projet. "Notre solution consiste à développer un système qui duplique cette infrastructure cruciale en autant de sous-modules, afin qu'un système électrique puisse continuer à fonctionner même si une partie de celui-ci est compromise."
Li et son équipe développent des onduleurs légers et compacts pour les centrales solaires. Les onduleurs, qui convertissent le courant continu en courant alternatif, aident à réguler le flux d'électricité des centrales électriques vers le réseau électrique. Ils sont suffisamment petits pour qu'une équipe de deux personnes puisse les installer sans équipement lourd, permettant aux centrales solaires de rétablir rapidement l'électricité à la suite de perturbations, telles que les ouragans qui frappent la Floride pendant l'été.
Cet onduleur aura des modules identiques qui gèrent différentes sections d'une centrale solaire. Si des intempéries endommagent une partie de l'onduleur, les modules restants continueront à fonctionner. La technologie permet également aux travailleurs de remplacer la pièce défectueuse pendant que le reste du système d'onduleur génère de l'énergie.
Avec d'autres membres du corps professoral du Département de génie électrique et informatique, l'équipe comprend des chercheurs du Resilient Infrastructure and Disaster Response Center du collège et du Center for Advanced Power Systems de la Florida State University. Ils travailleront également avec la ville de Tallahassee, la Northeastern University et le National Renewable Energy Lab sur le projet.
« Renforcer la résilience des communautés pour faire face aux catastrophes naturelles est un problème interdisciplinaire », a déclaré Simon Foo, membre du projet et professeur au Département de génie électrique et informatique. "Une catastrophe affecte tant d'aspects d'une communauté, donc notre réponse doit en tenir compte."
to news.fsu.edu

---
Abonnez-vous à notre page Facebook: https://www.facebook.com/mycamer.net
Pour recevoir l'actualité sur vos téléphones à partir de l'application Telegram cliquez ici: https://t.me/+KMdLTc0qS6ZkMGI0
Nous ecrire par Whatsapp : Whatsapp +44 7476844931
---